Marc LaFrance – Vocals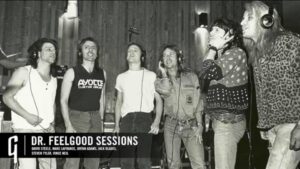 Delinquent President Marc LaFrance has a wealth of experience as a session singer having recorded with some of the biggest names in the music industry. He is pleased to offer his services for background or lead vocal recording.
Recording and file transfers can all be done via the internet. All recording is done using the finest available equipment and professionally engineered. Contact Marc LaFrance: marc.lafrance1@gmail.com for further information and detailed instructions on how to proceed.
---
PARTIAL DISCOGRAPY OF RECORDINGS MARC HAS PERFORMED ON:
| | |
| --- | --- |
| ALICE COOPER | Demos with producer Jim Valance |
| BEGGARS & THIEVES | BG vocals, producer Jim Valance |
| BLUE MURDER | BG vocals, Blue Murder, John Sykes (guitar Whitesnake), produced by Bob Rock |
| BLVD. | BG vocals, MCA Records |
| BODY ELECTRIC | BG vocals, Walking Through Walls, Parallel One Records |
| BON JOVI | Keep the Faith, background vocals, produced by Bob Rock |
| BRUCE MILLER | BG vocals, Capitol Records |
| CARLY SIMON | BG vocals, It Should Have Been Me, produced by Bryan Adams |
| CHER | Heart of Stone, background vocals, produced by Bob Rock |
| CHILLIWACK | BG vocals, producer Bill Henderson |
| THE CULT | Sonic Temple, BG vocals, produced by Bob Rock |
| DAVID FOSTER | Performed at Expo 86, BCTV, Our Time to Shine |
| DARBY MILLS | BG vocals, "Never Look Back" and the Unsung Heroes, producer David Pickel |
| DAVID LEE ROTH | A little Ain't Enough: produced by Bob Rock |
| DIRTY RHYTHM | Hard As A Rock, produced by Paul Dean |
| DONNA SUMMER | BG vocals produced by David Foster |
| DOUCETTE | Performed live with band as drummer and singer |
| ELECTRIC BOYS | Funk-o-Metal Carpet Ride, BG vocals, produced by Bob Rock, Atco Records |
| GLASS TIGER | BG vocals, Thin Red line, which included the # 2 Billboard hit Don't Forget Me When I'm Gone |
| IDLES EYES | BG vocals, WEA Records, Love's Imperfections |
| JIM FOSTER | BG vocals, Power Lines, RCA Records |
| LITTLE CAESAR | BG vocals, produced by Bob Rock, Geffen Records |
| LONG JOHN BALDRY | BG vocals, Silent Treatment, Musicline Records |
| LOVERBOY | BG vocals, Lovin' Every Minute of It, CBS Records |
| LOVERBOY | BG vocals, Greatest Hits |
| MOTLEY CRUE | Mötley Crüe's Greatest Hits Background vocals: produced by Bob Rock |
| MOTLEY CRUE | MOTLEY CRUE Background vocals: produced by Bob Rock |
| MOTLEY CRUE | Decade Of Decadence, background vocals, produced by Bob Rock |
| MOTLEY CRUE | Dr. Feelgood, #1 Billboard hit, BG vocals, produced by Bob Rock |
| PAUL DEAN | Hardcore, BG vocals, CBS Records |
| PAUL JANZ | BG vocals, Electricity, A&M Records |
| PAYOLAS | BG vocals, Here's the World For You, produced by David Foster |
| POISON | BG vocals, Unskinny Bop, produced by Bruce Fairbairn |
| PRISM | BG vocals, Good To Be Back, Written by Bryan Adams and Jim Valance |
| QUIREBOYS | Bitter Sweet & Twisted, produced by Bob Rock |
| ROCKHEAD | ROCKHEAD Produced by Bob Rock |
| SCORPIONS. | Face the Heat, background vocals, produced by Bruce Fairbairn |
| SHARI ULRICH | BG vocals, The Best Of Shari Ulrich, Esther Records, Produced by Claire Lawrence |
| SHARI ULRICH | BG vocals, One Step Ahead, A&M Records |
| SOUL TEMPLE | Lead Vocal on top 10 hit Is this Heaven released on A&M Records |
| STRAIGHT LINES | Performed live with band as drummer and singer, CBS Records |
| 38 SPECIAL | BG vocals, Back To Paradise, for the sound track Revenge of the Nerds II |
| TROOPER | Performed live with band as drummer and singer |
| ZAPPACOSTA | BG vocals, A to Z, Capitol Records |
---