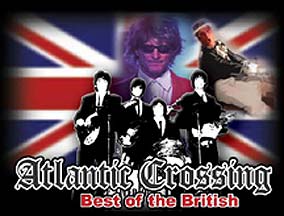 Atlantic Crossing Show is a group of four exceptionally talented multi-instrumentalist/singers that stage 4 separate tributes all combined into one highly entertaining show.
The show segments include unbelievably realistic versions of Rod Stewart, the Beatles, Elton John and AC/DC all in full costume.
They also produce sound alike tracks for various end-use applications and tour throughout Europe and North America. Their current focus is on expanding their live markets and recording for sync/film and TV.