Delinquent Records was formed in 1994. While attending music Industry Conferences such as MIDEM, POPKOMM and Canadian Music Week it was instrumental in securing over 300 licensing deals (including territory, video game and film and television deals). Some of the labels and companies we have worked with include Sony Music Canada, Escape Music Ltd, MusiConsult, Edel Portugal, Love Cat Music, Luke Records, Shoreline Records, Music Avenue, Planet Entertainment and Shock Music Publishing.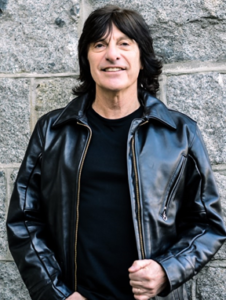 President Marc LaFrance is a well-known and highly regarded music industry professional with a career spanning 5 decades. A drummer, vocalist, producer, and songwriter on over 100 albums, Marc has performed in over 1,000 recording sessions and countless live engagements for some of the world's biggest artists. Names he has worked with include Alice Cooper, Mötley Crüe, Bon Jovi, Cher, Carly Simon, Blue Murder, The Cult, David Lee Roth, Scorpions, Crowcuss, Chilliwack, Payolas, Loverboy, Trooper, Prism, Shari Ulrich, Bruce Miller, Straight Lines, Glass Tiger, Long John Baldry, Black Veil Brides, Michael Bublé's Christmas in New York, and many many more. You may also recognize his voice from the internationally renowned video game series 'Guitar Hero'.
If you would like more information on any of the artists represented by Delinquent Records, or require professional vocal services, please direct correspondence to Marc LaFrance.